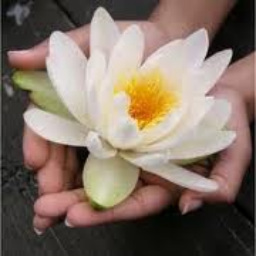 About me and my thoughts on healing…

I have loved giving massage since I was a very young girl, it always came naturally to me and over the years I had been often nicknamed the 'girl with the golden hands.' I'd get paid a quarter for a massage at family gatherings.


In my early twenties after a series of events that left me deeply traumatized I received psycho- therapeutically oriented massages that opened my eyes to how deep massage can go into inner emotional healing as well. Without those sessions I wouldn't be here today, they literally saved my life, along with other holistic healing modalities that were integrated into the sessions. Since then my already insatiable appetite for learning about myself and life reached a whole new level. I still am just as enthused learning all aspects of healing from esoteric sciences to quantum physics, modern brain studies, trauma therapy approaches, meditation, energy healing, mystical and religious studies as when I began. There is sooo much to learn! As Plato said, 'an unexplored life is a wasted life'. Mine has definitely been, and is, an amazing explorative adventure!

I am fascinated at the body's capacity to heal when it receives the 'information', support it needs. One important element that seems to be forgotten in most western medicine practices is that the body is pure intelligence and is always doing its best to bring itself back to homeostasis, balance. Having trained in Germany the difference is astounding to how the body is approached. Here, North America, the body is this thing we have to deal with that makes us sick.
Basically "it's" the problem and somehow we have nothing to do with it, so we beat it into shape, harm it with harsh chemicals and surgeries, treating it like a misbehaving child. 'Look what my body is doing to me!' Western medicine is great for emergencies but for preventative care and educating people to how to take care of their body it is inefficient. I know several doctors that have regained the expanded view that totally agree.

In Germany it's the opposite. The question that is asked is ' what am I doing to my body that it is having this reaction and getting my attention through this dis-ease so I can take care of it.' There is accountability for everything we put into our body, be it thoughts, food, the environment we are in etc.,that are recognized as the key factors to dis-ease. Modern science has proven that there is really only a 3% chance of a genetically predisposed illness being activated; debunking the myth we have believed for too long that we are the victims of our genetic code. For more info on that subject, look up the book 'Genie in your Genes'. Other recent studies prove the impact negative, hurtful or aggressive thinking or encounters has on the immune system, you can look up the book
'Biology of Belief' for reference to the studies.

When I moved back to Canada, I lived in Europe for ten and a half years, it was shocking to me to see how medicine is done here compared to Germany and Europe in general. Over there every natural option is exhausted before bringing on the 'hard guns'. When you walk into a pharmacy there you see beautiful pictures of mountains and meadows, and on the shelves are only natural remedies, the pharmaceuticals are in the back, in generic boxes, in the cupboard. You don't know the existence of a medicine unless the doctor prescribes it for you. They do not advertise illnesses, which subliminally preys on people's fears and
desires for a healthier life.

My passion in life is to offer my best to empower people to reclaim their lives from every kind of victimization to be able to flourish and have a healthy and joyful life, be it through nutritional guidance, counseling, massage or energy healing. It all works.

Since the body is always looking to heal and balance itself it makes more sense to do what we can to support that process, work with the body intelligence rather than suppress and harm it through less enlightened approaches. Gaining deeper understanding of how the body works, how it is directly linked to and affected by mind and emotions and the importance of 'spirituality' in the harmonizing process creates a clear path to empowerment and healing.

I balance the spiritual elements of living with a scientific and practical common sense approach. Both are vital aspects of exploration needed to gain a healthy sense and understanding of self and reality in general.

I have been practicing and learning various forms of Holistic Healing for 19 years. . I have been initiated and ordained by Kahuna Harry Uhane Jim and Kumu Sila Bray-Jim as Kumu and Kahu, teacher and healer, granting me permission and authority to teach and heal with Hawaiian Cultural Traditions.

I also am trained in Deep Tissue and Relaxation Massage, Reflexology, Bodymind Acupressure, Traeger Joint Release, Rebalancing, Energy Healing, Expressive Movement/Dance Therapies, Sound Healing with Crystal Singing Bowls, Tuning Fork Healing and I teach Meditation. I love life and all that I do, and I absolutely love sharing it!
---