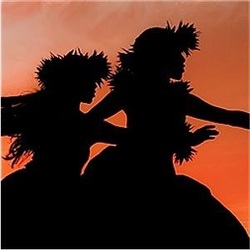 LOMI LOMI- Lapa'au Hawaiian Shamanic Healing


Lomi Lomi is more than just a massage. It is a journey that goes deeper than the
body. It is an exploration of self in relationship to oneself and one's body and
life.

In ancient Hawaii, the way of healing was solely reliant on oneself. If illness occurred one would sit in meditation, communing with nature, and explore the layers of beliefs and consciousness that were at the source of the imbalance. For Hawaiians the power of the mind and spirit are the source of
empowerment and healing. There is no sense of being a victim or of being powerless. The focus is on restoring inner sovereignty and authority over body, mind and spirit. Healing then, comes through this action and through harmonizing oneself in love and forgiveness.



There are two forms of Shamanism. The way of the warrior is the commonly known form. As the word implies, there is a sense that one is at war, with life, people and situations. The need to fight and protect is the focus. There is great and useful wisdom in this path when journeying through certain inner and outer terrain. Then, there is the way of the adventurer, the Hawaiian way of Shamanism, where you harmonize yourself in love when facing adversity. Life is lived as an ongoing exploration where you know and trust that love is the ultimate power. Shamanism, briefly defined, indicates the art of alchemy, the ability to transform what is commonly called negative energy to positive, or crude to refined. It is the ability to 'shape' and redirect energy/consciousness, by will and intent.

Lomi lomi is based on these principles, working with the body and mind to release held tension patterns that are the result of no longer being in oneness/love with oneself and life. We each have an inner rhythm of truth that defines who we are, our true nature. When we live opposite to that or live by beliefs that are contrary, illness occurs, creating an inner conflict which affects the body's ability to function properly. Lomi Lomi addresses this conflict with practical and effective techniques and principles that empower healing on all levels.

The body is a healing machine, it's movement is always towards restoration, yet when stress overrides balance, it can no longer do its healing as
effectively. More and more science is recognizing this fact which has been known for centuries by all ancient cultures. Awakening and strengthening this
understanding is an element of the Lomi Lomi experience. The massage is from head to toe, utilizing deep joint rotations to open the body. The Shamanic Energy work Kahi Loa, which means Eternal Oneness, helps to open the channels of healing, settle the nervous system and restore a sense of wholeness. It prepares the way for the deeper work in the body. It's benefits are beyond measure.


---